It was my first time watching a Chinese opera performance live at our campus' mini-theater last Friday. There were five skits; I couldn't understand every word, but at least I knew what was going on. : )
Skit 1: a scene from the Butterfly Lovers.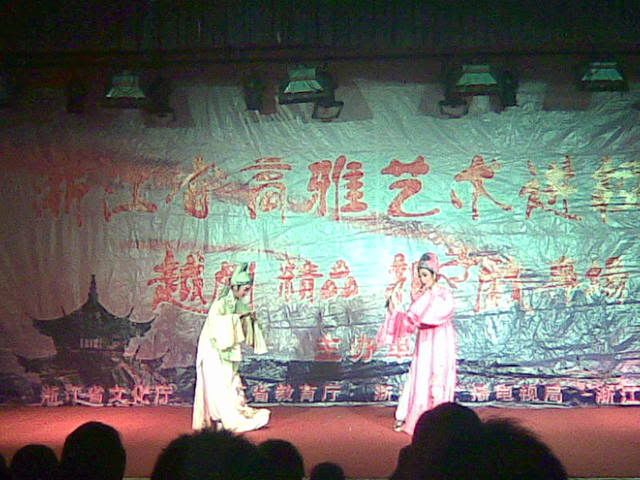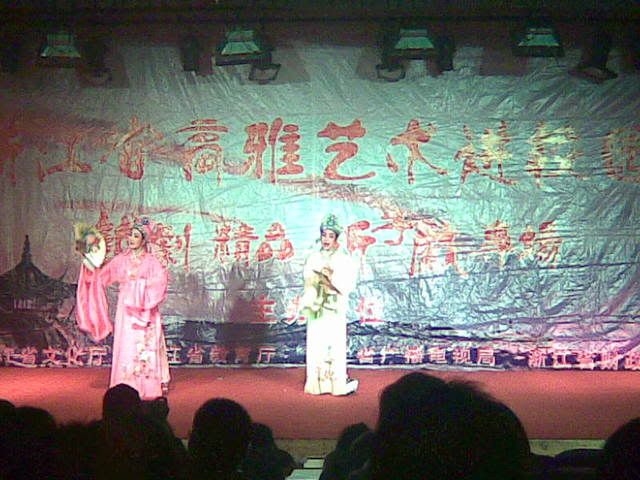 Skit 2: a scene from The Peony Pavilion.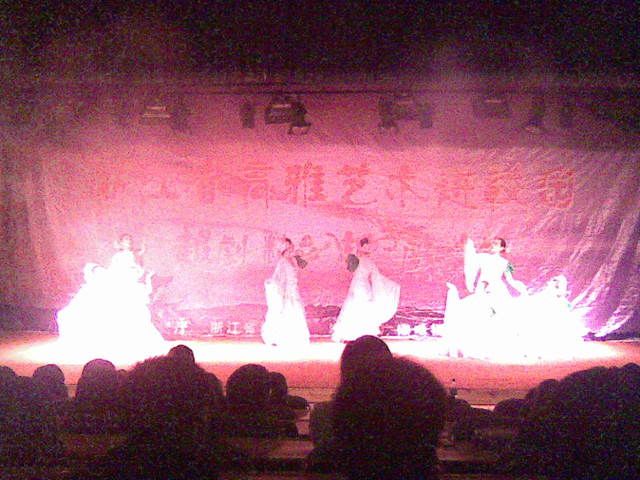 This actress is a first-level opera performer and opera professor / researcher. *A*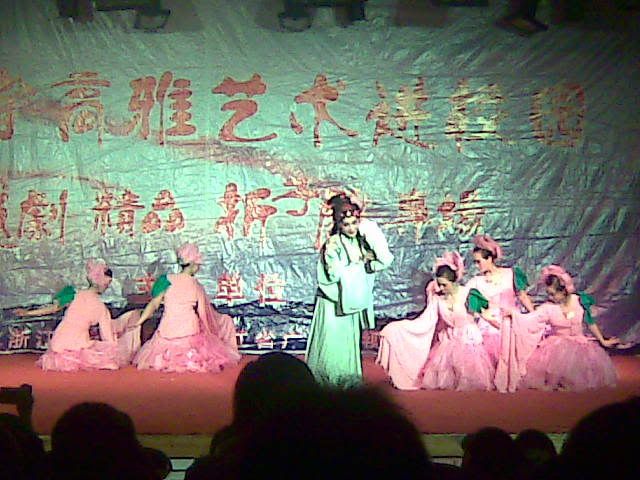 Skit 3. I don't know the title of this play. In this scene, a poor but honest farmer brings an unwilling bride, who he bought with his savings, to his home. The problem is, the bride has no idea of the sale, and thought that the man has kidnapped her. They settle the misunderstanding and decide to live as husband and wife.
My relatives often mention during reunions how my mom used to play the role of the woman in this play. My mom, she was quite pretty when she was young. ; O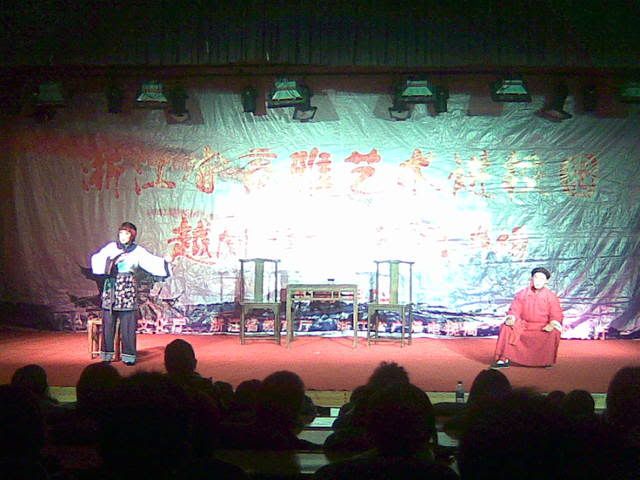 Skit 4. I loved this skit -- it was comedy. <333 It's about this merchant looking for a third bride, and this humble vendor's clever daughter is just what he's looking for. Their dialogue was very interesting!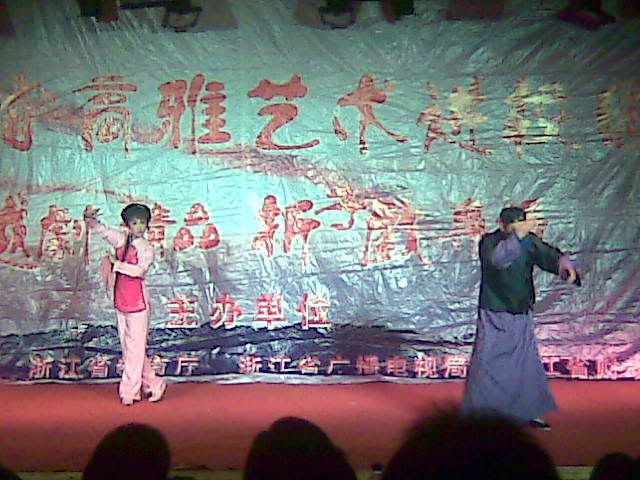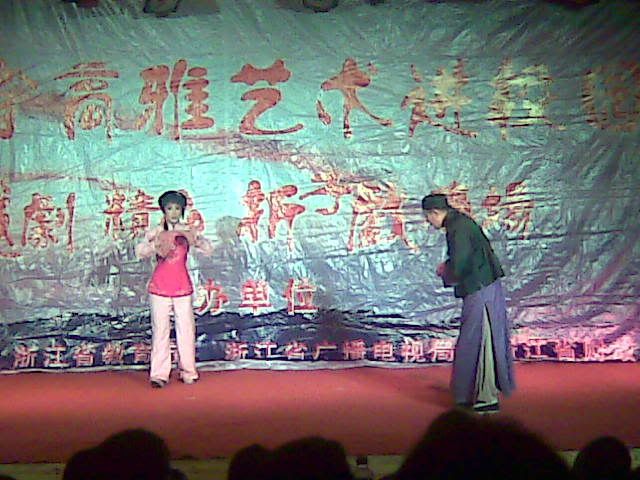 Skit 5. It was about this scholar who just topped the national exams, but could not win back the heart of his love, even with a beautiful crown as a gift. His mother played matchmaker, and advised him to just admit his mistake and apologize. It was a happy ending.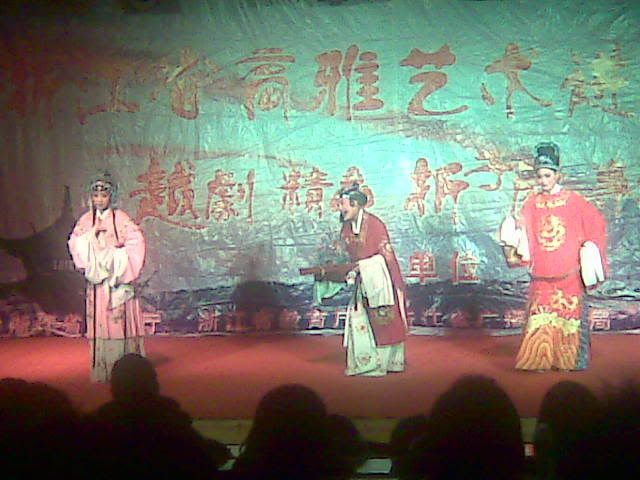 The cast. It's interesting how most of the roles -- even those of male characters -- are performed by actresses, while in the past, men used to run the show.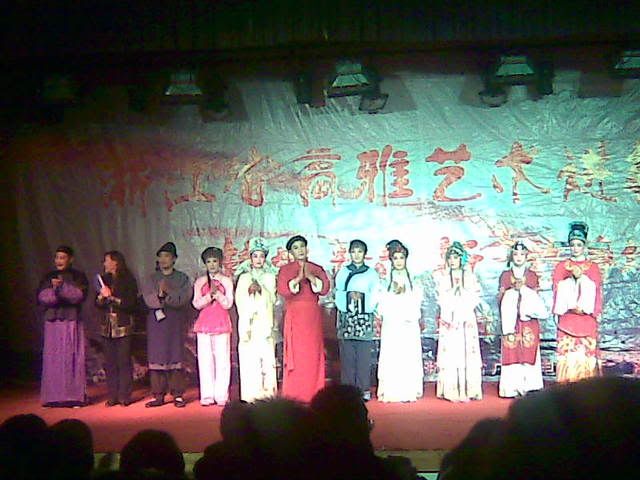 Yujiao brought me some four-leaf clovers -- 'for happiness'! -- when she came over last weekend. <333